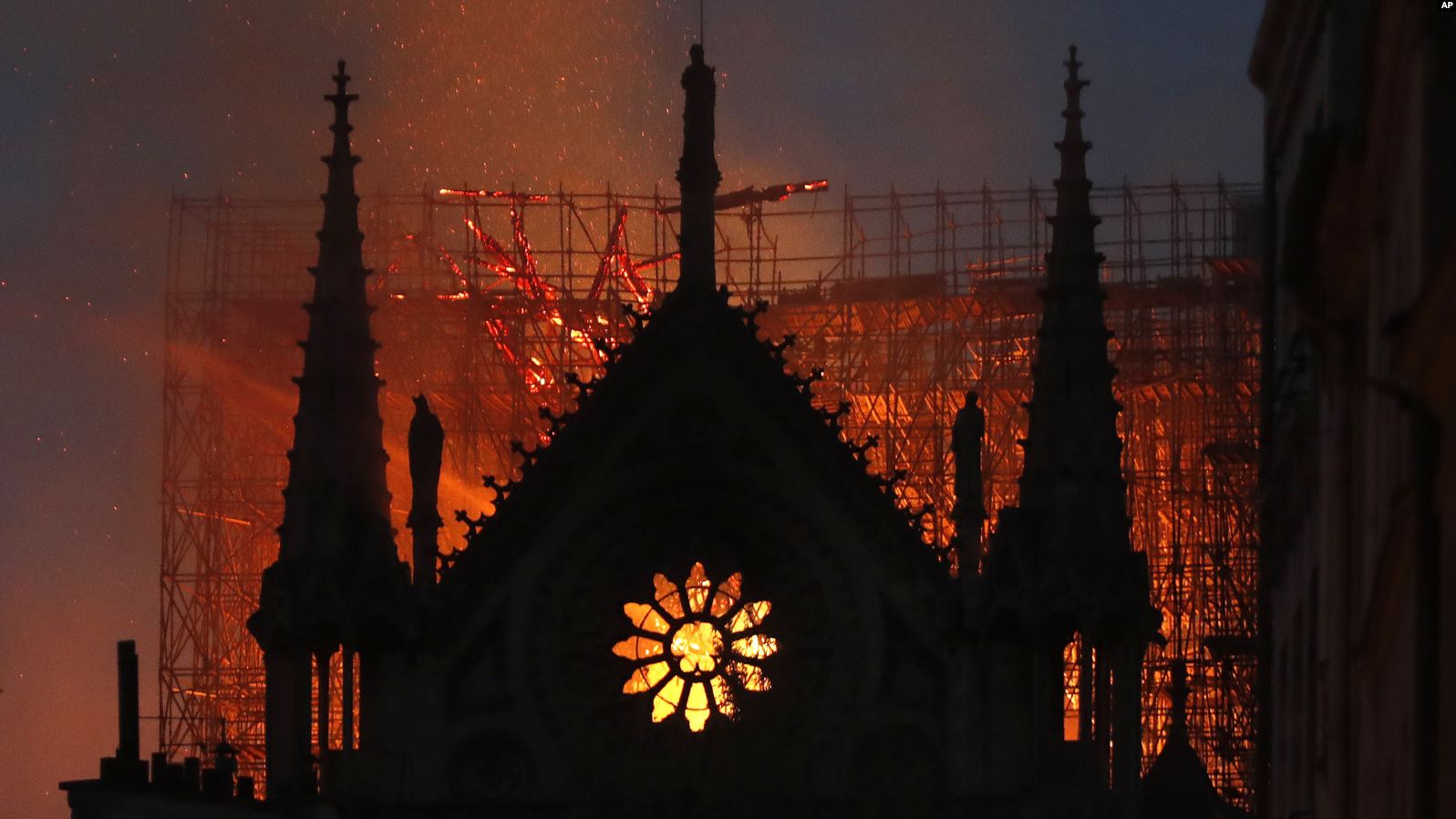 #NEWPALMYRA LAUNCHES THE ARTIFAQ PLATFORM TO COLLECT INFORMATION ON ALL CULTURAL HERITAGE
HELP THE RECONSTRUCTION OF NOTRE DAME BY CONTRIBUTING YOUR PHOTOS
15 April 2019
San Francisco, CA — Today, in the tragic wake of the burning of Paris' iconic Notre Dame Cathedral, #NEWPALMYRA launched ARTIFAQ, the latest version of its technology stack to research and remember endangered cultural heritage.
"On April 15th, 2019, a tragic fire broke out at the Notre Dame Cathedral in Paris, completely destroying the roof of the 900 year old jewel of Gothic architecture," said Executive Director of #NEWPALMYRA, Barry Threw.
"#NEWPALMYRA has produced many models of monuments destroyed in Palmyra, Syria, developing a technology platform that can now be applied to other sites," said Threw. "Most recently released was the Tetrapylon, made in collaboration with Creative Commons and re:3D, the largest 3D printed column structure in the world. #NEWPALMYRA also created the first 3D model added to Wikipedia, the Lion of Al-Lat. Our announcement today is a drive to expand the project to other cultural heritage sites, and a pledge to open up the possibility of a future space where all may collaborate."
In support of the ARTIFAQ launch, #NEWPALMYRA has partnered with the UCSD Digital Media Lab and CalIT2m to provide technology expertize and machine learning and artificial intellegnce capabilities to improve remodeling.
"But, you can help! Thankfully Notre Dame is one of the most photographed sites in the world, and together all of our images can help reconstruct 3D models of the building and all of its architectural features," said Threw.
The techonology developed by #NEWPALMYRA for the reconstruction of the endangered Syrian site, vastly destroyed by ISIS since 2015, can also be applied to other cultural heritage sites such as Notre Dame. ARTIFAQ is the engine that powers this work, with your submissions allowing researchers worldwide to study and rebuild the world's vital cultural heritage.