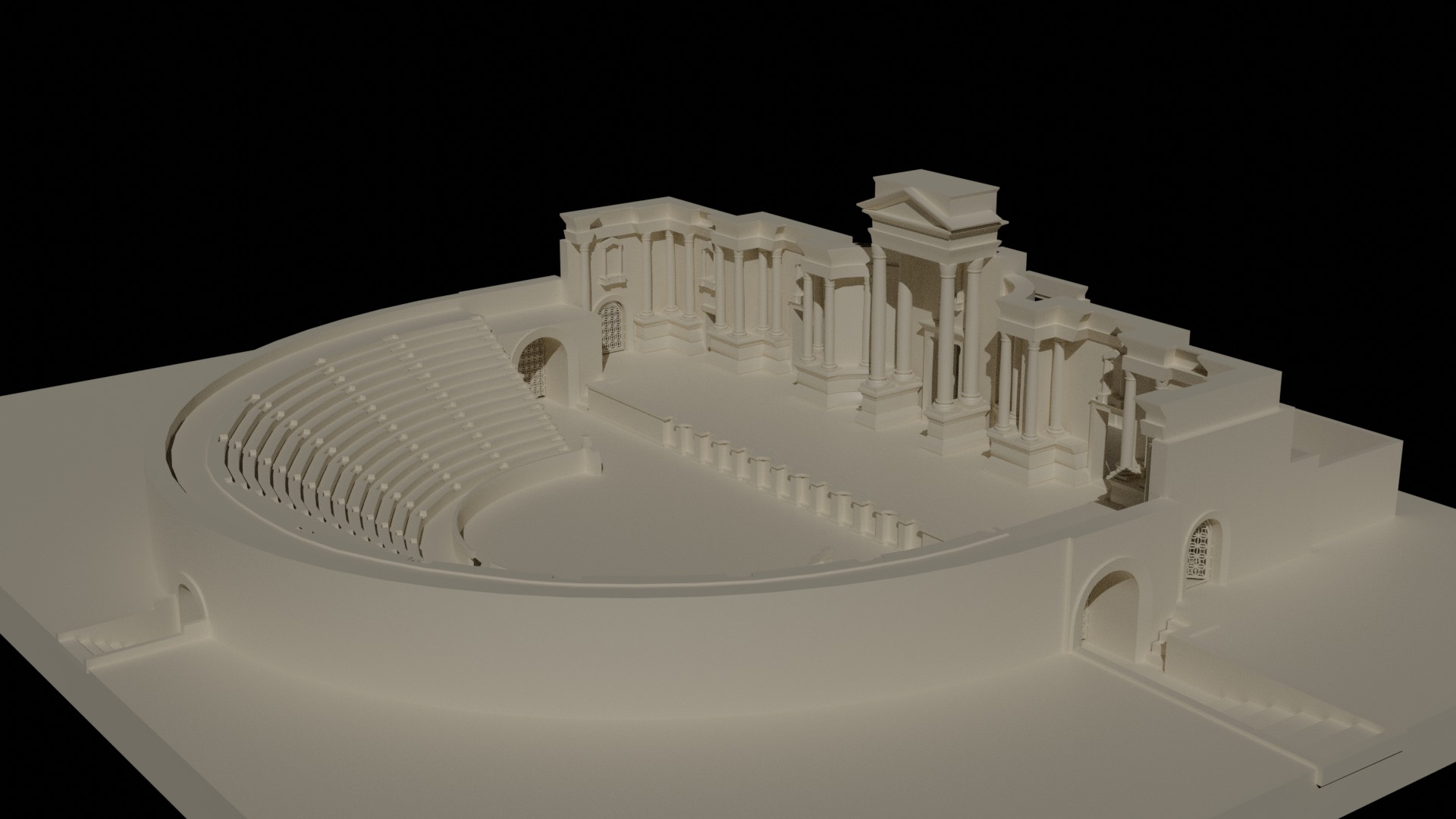 Student Contributes to Palmyra's Roman Theater
Contribution of model improvements and renderings.
15 January 2021
Thanks to Vassili Pommier our earlier 2016 work on Palmyra's Roman Theater has been improved. Pommier says, "I am just beginning and already added some details" He is working on this model and next will work on texturing and high-polygon modeling. Any feedback for Vassili? Contributions to the model? Head over to our platform Artifaq to continue.


Read more about the model